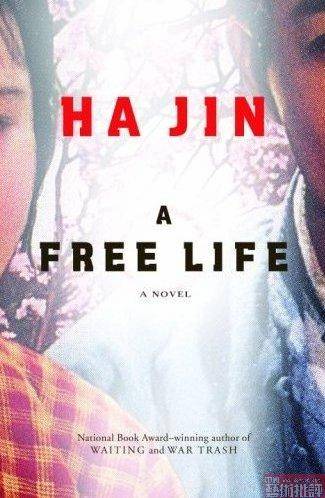 Оценка:
1.0

(

1

)
Annotation:
From Publishers Weekly

Ha Jin, who emigrated from China in the aftermath of Tiananmen Square, had only been writing in English for 12 years when he won the National Book Award for Waiting in 1999. His latest novel sheds light on an ИmigrИ writer's woodshedding period. It follows the fortunes of Nan Wu, who drops out of a U.S. grad school after the repression of the democracy movement in China, hoping to find his voice as a poet while supporting his wife, Pingping, and son, Taotao. After several years of spartan living, Nan and Pingping save enough to buy a Chinese restaurant in suburban Atlanta, setting up double tensions: between Nan's literary hopes and his career, and between Nan and Pingping, who, at the novel's opening, are staying together for the sake of their young boy. While Pingping grows more independent, Nan -amid the dulling minutiae of running a restaurant and worries about mortgage payments, insurance and schooling-slowly snuffs the torch he carries for his first love. That Nan at one point reads Dr. Zhivago isn't coincidental: while Ha Jin's novel lacks Zhivago's epic grandeur, his biggest feat may be making the reader wonder whether the trivialities of American life are not, in some ways, as strange and barbaric as the upheavals of revolution.

***

From the award-winning author of Waiting, a new novel about a family's struggle for the American Dream.

Meet the Wu family-father Nan, mother Pingping, and son Taotao. They are arranging to fully sever ties with China in the aftermath of the 1989 massacre at Tiananmen Square, and to begin a new, free life in the United States. At first, their future seems well-assured. But after the fallout from Tiananmen, Nan 's disillusionment turns him toward his first love, poetry. Leaving his studies, he takes on a variety of menial jobs as Pingping works for a wealthy widow as a cook and housekeeper. As Pingping and Taotao slowly adjust to American life, Nan still feels a strange attachment to his homeland, though he violently disagrees with Communist policy. But severing all ties-including his love for a woman who rejected him in his youth-proves to be more difficult than he could have ever imagined.
Ha Jin A Free Life

PART ONE

1

2

3

4

5

6

7

8

9

10

11

12

13

14

15

16

17

18

19

20

21

PART TWO

1

2

3

4

5

6

7

8

9

10

11

12

13

14

15

16

17

PART THREE

1

2

3

4

5

6

7

8

9

10

11

12

13

14

15

16

17

18

19

20

PART FOUR

1

2

3

4

5

6

7

8

9

10

11

12

13

14

15

16

17

18

19

20

21

22

23

24

PART FIVE

1

2

3

4

5

6

7

8

9

10

11

12

13

14

15

16

17

18

19

20

21

PART SIX

1

2

3

4

5

6

7

8

9

10

11

12

13

14

15

16

17

18

19

20

21

22

23

24

PART SEVEN

1

2

3

4

5

6

7

8

9

10

11

12

13

14

15

16

17

18

19

20

21

22

23

24

EPILOGUE EXTRACTS FROM NAN WUS POETRY JOURNAL

POEMS BY NAN WU

Revelation

A Contract

Homeland

My Pity

Spring

A Change

A Love Bird

Pomegranates

A Good-bye in January 1987

The Donkey

My Doves

Groundhog Hour

The Drake

Nan, a Fantasizing Husband

A Fathers Blues

A Mothers Blues

Homework

Her Dream

Status

An Admonition

Heaven

A Eulogy

An Exchange

Another Country

ACKNOWLEDGMENTS

Ha Jin