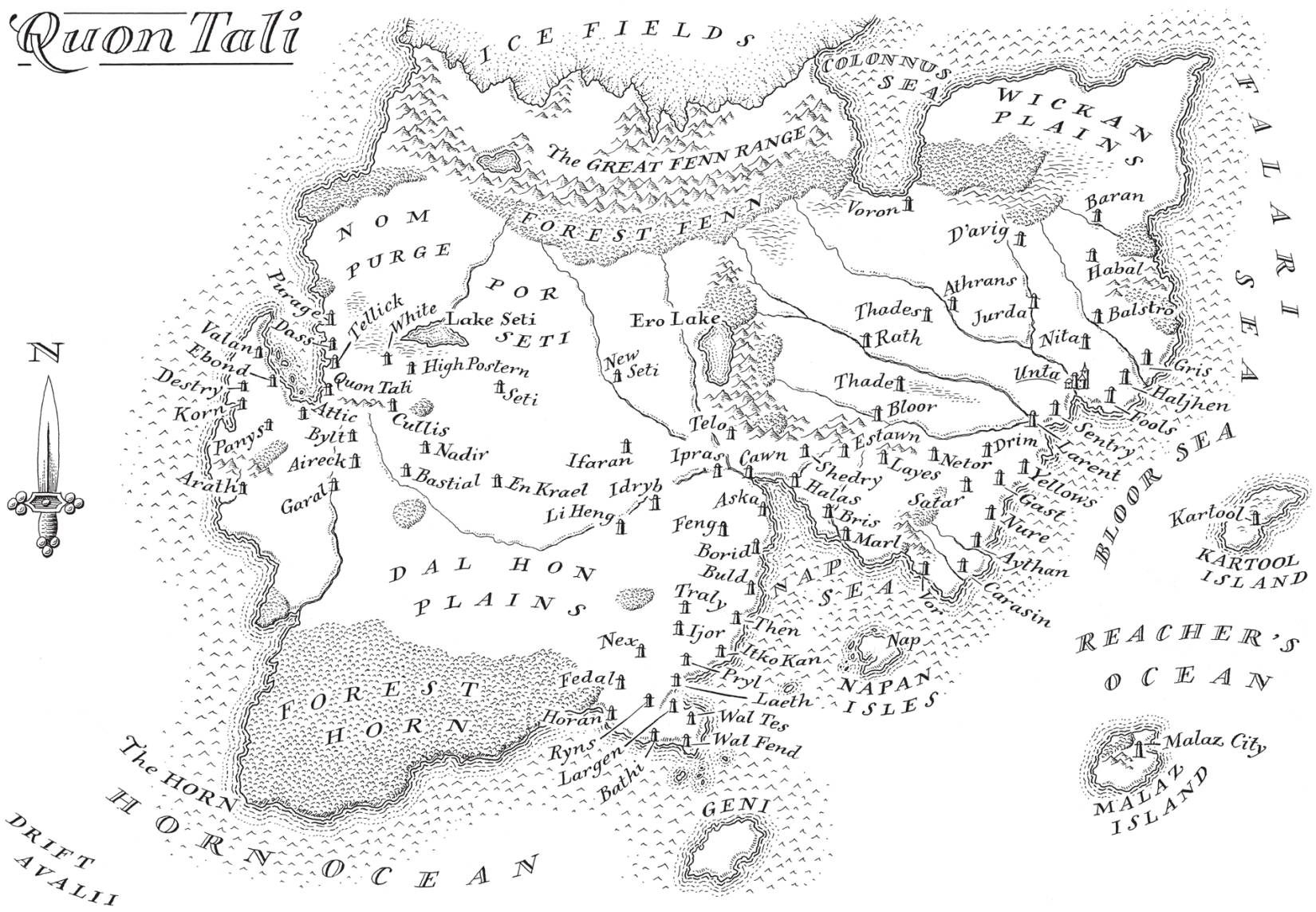 Serie:
Path to Ascendancy
Genre:
heroic
Annotation:
The incessant war between the bickering city states of **Quon Tali** rages. So engrossed are the warring lords and princes in their own petty feuds that few notice that an upstart mage from **Dal Hon** has gained control of the southern seas.
But some powers are alarmed . . .
In the meantime, as **Purge** and **Tali** indulge in what seems like a their never-ending game of war, a mercenary caught up in the fight between the two states suddenly refuses to play along and causes all sorts of chaos. Simultaneously, a pair of escapees from Castle Gris make their way across this ravaged landscape of flame and butchery. Their intention to seek out the legendary Crimson Guard.
And then there's **Kellanved** who could not care less about any of this petty politicking or strategy or war. Something other and altogether more mysterious has caught his attention and he - together with a reluctant and decidedly sceptical **Dancer** \- traverse continents...
Year:
2019 г.
ACKNOWLEDGEMENTS

DRAMATIS PERSONAE

Prologue

Chapter 1

Chapter 2

Chapter 3

Chapter 4

Chapter 5

Chapter 6

Chapter 7

Chapter 8

Chapter 9

Chapter 10

Chapter 11

Chapter 12

Chapter 13

Chapter 14

Chapter 15

Chapter 16

Chapter 17

Chapter 18

Chapter 19

Chapter 20

Chapter 21

ABOUT THE AUTHOR