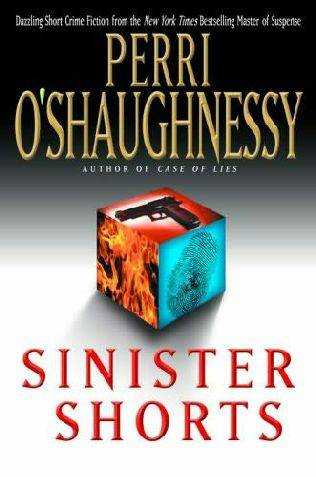 Genre:
thriller
Annotation:
A collection of stories

The New York Times bestselling author of the acclaimed Nina Reilly thrillers brings her prodigious storytelling gifts to this first-ever collection of short crime fiction. From desperate housewives to hard-boiled PIs to an appearance by Nina Reilly herself, these chilling short mysteries-many appearing in print for the very first time-set the mood and ratchet up the suspense as only Perri O`Shaughnessy can.

Here are tales of love and betrayal, rage and revenge-nineteen sizzling stories that run the gamut from classic whodunits to winding thrillers to an unusual cozy that casts Gertrude Stein as an unlikely Miss Marple. And here Perri O`Shaughnessy has created some of her most sinister and compelling characters yet: a college student who devises an ingenious method for getting her sexy teacher`s attention & a haunted ex-homicide cop who takes a long walk into his blood-shadowed past in a twisting tale of brutal murder and escalating violence & a model wife who surprises both herself and a bothersome furnace man when she is confronted with an unacceptable ultimatum & a lemon tree that plays a pivotal role in the tale of a woman who at long last asserts her independence &

From a blood-soaked scheme that`s born at a slot machine in Vegas to the violence that ensues when the fat lady stops singing, Sinister Shorts shows us life at its most menacing, murderous, and unbearably suspenseful. And it proves once again the unique and captivating genius of Perri O`Shaughnessy.
Read this book now
Download in formats: fb2 267k, epub 415k, mobi 495k, txt, html